Designing a bathroom from scratch is undoubtedly a daunting task, but it doesn't have to be as difficult as you might think. In fact, with the right approach, careful planning and consideration, and an open mind; you might actually have a good time along the way. Sure, it will involve a lot of hard work and it will cost you, but it's all about the end result that will make it worth it in the long run.
At NICEMOCO, we are passionate about helping people realize the bathroom of their dreams. In addition to offering a wide range of top bathroom furniture, vanities, and utilities; we have also put together a comprehensive guide to designing your perfect bathroom. Follow these simple steps and you're sure to create the bathroom of your dreams.
1. Be Realistic About Your Needs
The first and most important step is to figure out what your bathroom needs. Focus on the key priorities first, and go from there. Are you looking to create a spa-inspired bathroom? Do you live alone or will this be your main family bathroom?
In any case, you have to give it some serious thought. How do you plan to use the space you have available? What feeling do you want to evoke in your bathroom? Do you want to create a truly peaceful and relaxing environment, or do you prefer an energizing and revitalizing bathroom? This decision will affect the way you lay out your bathroom, including things like lighting and fixtures. Think big, but be realistic! If you have the time and money, why not treat yourself?
2. Optimize Bathroom Layout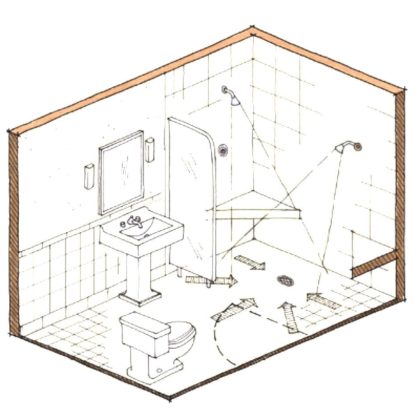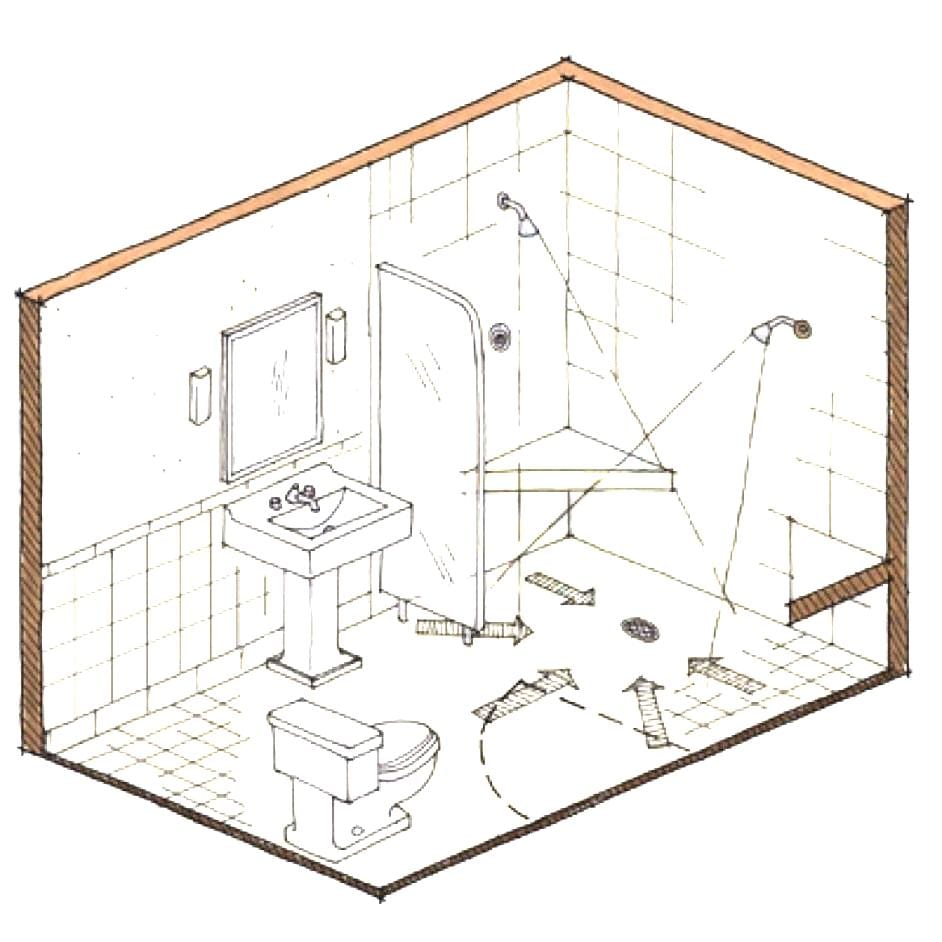 Don't change your bathroom layout just for it. Of course, it's nice to have changes, but a renovation alone can be enough to make you feel like you've stepped into a brand-new bathroom. If your current layout works as-is, you can save a lot of time, effort, and money by keeping it as-is and building on it.
If it's not working well, think carefully about what you could change to improve it. Don't just guess, either—make sure you've measured everything correctly, paying close attention to all doors, drawers, and other openings.
You can design the layout yourself with precise measurements, but it doesn't hurt to ask a professional for some guidance.
3. Be Inspired
The sooner you decide on the theme and style of your bathroom, the better. This will allow you to make some important decisions about any bathroom vanity you may want, including fixtures and decorations. You can find a wealth of resources online! Follow social media, Pinterest, and other platforms to get some fresh ideas for your projects.
4. Use Available Space Wisely
For smaller spaces, less is more. Don't try to squeeze things in just for the sake of it. You have to be realistic about the space available so that you can optimize it for optimal functionality.
You should also look to the future. Think about the changes you will need to make in the future as you get older – assuming, of course, you intend to live in your current home for the long haul.
5. Make Sure Your New Bathroom is Well Ventilated
There is nothing worse than a stuffy bathroom with little or no ventilation. Not only does this lead to moisture, mold, and mildew; but it can also cause damage to your furniture in the long run. Research various extraction methods; depending on the size of your bathroom, an open window alone may not be the answer.
6. Use Your Storage Wisely
No one likes a cluttered, cramped bathroom, so when designing yours, consider storage space—and plenty of it. There are many ways to do this, depending on the size and layout of your bathroom. There are plenty of roomy vanity /basin combinations on the market, so keep an eye out for them. Try to take advantage of the available wall space and create some shelving, even if you only use them for decorative items or plants!